No Juicer Wheatgrass Juice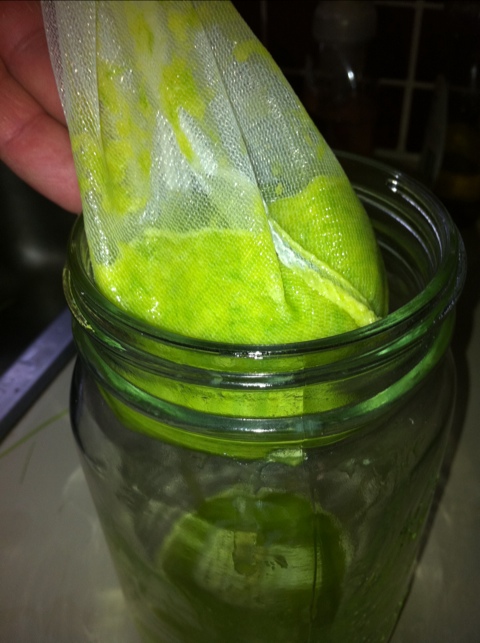 Wheatgrass is healthy for your chickens as a supplement.  It is easy to grow inside, cheap, and healthy.  Not only is it good for helping winter chickens with green feed, but it's good for you too.
Using a food processor and a nut bag strainer it can be juiced quickly and easily. Add an orange into the mix to make it more palatable and add some vitamin C.  Wheatgrass by itself tastes like, well, grass.  However, it's not too bad with orange juice.  Add a small amount of water if it is too dry and blend it all together.
What's left is a ball of green, fibrous, not so deliciousness and this goes to the chickens.  Chickens love it.
Did you see this article about growing greens to feed the chickens?  Grow some for you and the chickens!   We believe that having chickens is an integral part of an economic home.  Integrating many gears into a machine can multiply the outcome greatly.