Moroccan Spiced Coffee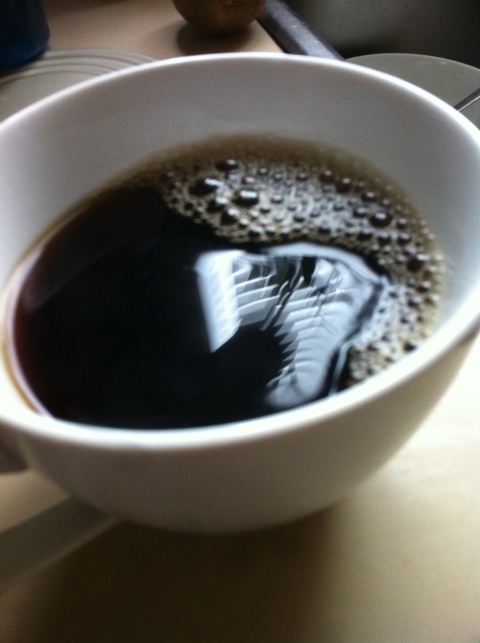 1/2 cup coffee or espresso beans
1 tablespoon ground cinnamon
1 or 2 whole cloves
3 to 4 cardamom pods
1/4 teaspoon freshly grated nutmeg
1/4 teaspoon ground ginger (optional)
Put the ingredients in a coffee grinder and grind them up uniformly.
Makes about 6 tablespoons roughly of grounds. I run it through my drip coffee maker. Smells great and tastes as good as it smells.
Coffee without the milk and other accoutrements we've become accustomed to at Starbucks has only a few calories. Enjoy the coffee without adding 800 calories. It has a good aroma, flavor, and body. The beans will play into a good bit too though. I prefer darker beans for this.  It doesn't have anything to do with chickens unless you drink it while you think about them.